Practice Staff
Carlene - Practice Manager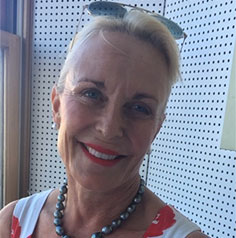 Carlene is the practice manager of St. Vincent's Bone and Joint. She is registered nurse who trained at St Vincent's Hospital and is a member of the Australian Association of Practice Managers (AAPM).
With her combined nursing background and management skills, she has a strong philosophy in helping her team provide professional care, guidance and assistance to all our patients before, during and after their surgeries and/or treatments.
Karen - Office Manager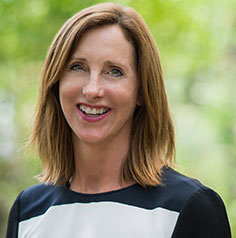 Karen's background is in customer service and has worked in Medical practices for the past 10 years. Previously in a role of Practice Manager for a large Integrative GP and multi-disciplinary practice situated in Sydney's CBD. Joining SVB&J to return to her passion of helping patients on a daily basis and particularly enjoys helping them through the process and journey of their surgery.
Jade - Medical Secretary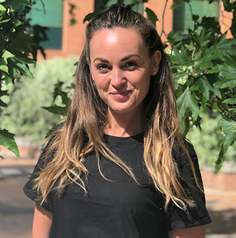 Jade joins us with a huge 17 years' experience in medical administration her roles including reception, Medical Secretary and Practice Manager. Previously managing specialist suites in the inner west of Sydney.
Jade is originally from London and Perth and has recently made Sydney her new home.
She has a passion for patient interaction and loves to make patients feel comfortable with her warm and friendly personality.
Anaesthetists
Specialist AnaesthetistsWe have a team of doctors who have specific roles within our practice. We work with five specific specialist anaesthetists, all of whom have significant expertise in joint replacement surgery.
Dr. Simon Adamo

MBBS(UNSW), FANZCA

Dr. Matthew Tey

MBBS(UNSW), FANZCA

Dr. Colleen Kane

MBBS(UNSW), FANZCA

Dr. Sagy Nathan

BSC. MBBS(UNSW), FANZCA

Dr. Michael Scarf

MBBS, FFARACS, FANZCA
Fellows
St. Vincent's Bone & Joint offers a sponsored fellowship in collaboration with A/Prof William Walsh of the Orthopaedic Research Laboratories, Prince of Wales Hospital. The fellowship is for one year with appointments in January and involves both clinical and research aspects of hip and knee replacement surgery.
Current Fellow
Fellowship Details
St Vincent's Bone & Joint has offered a post-graduate fellowship programme in hip and knee replacement surgery since 2003. The programme is for 12 months with appointments in January.
The Fellow participates in surgical procedures, ward rounds and clinics in the office of St. Vincent's Bone & Joint.
It is expected that the Fellow will present and/or publish one article on the clinical aspects of joint replacement surgery, as well as one research based article. The research is performed in collaboration with A/Prof William Walsh, Director of the Orthopaedic Research Laboratories Prince of Wales Hospital and the University of NSW.
A stipend of AUD$ 4000.000 per month is provided by Global Orthopaedic Technology, a Sydney based company for whom A/Prof Neil is a consultant. The stipend is administered through the finance department of St Vincent's Health Australia at St Vincent's Private Hospital, Sydney. The Fellowship is NOT administered by nor advertised through the Australian Orthopaedic Association. It is independently funded and managed through SVBJ.
Selection criteria:
Qualified Orthopaedic surgeon, FRACS or equivalent.
If overseas graduate from non-English speaking background, must attain pass in ILETS exam.
Application process:
Fellow to provide: -
Name/address/email/contact phone numbers and registration details.
Go to Australian Medical Council (AMC) website. (www.amc.org.au) Go to Assessment and examination tab and download Primary Source Verification Specialist in training form. To complete this form, you will need to obtain a EICS Number-there is a process guide for your EICS verification. You will also find a tab for English proficiency testing this is the first thing you should complete (as this can take some time).
Next go to Australian Health Practitioner Regulation Agency (AHPRA) (www.ahpra.gov.au). The 3 documents that you need to complete are:-

AAMC-03 form (Application for Assessment by a medical College) We will send you this document with our details already completed. Fill in your requirements then send to Royal College of Surgeons once you have completed forms and included all relevant documentation.
ALPS-30 form (Application for limited registration for postgraduate training or supervised practice) We will also send you this document with our details already completed. Fill in your requirements then send to Royal College of Surgeons once you have completed forms and included all relevant documentation.
Supervised Practice Plan and Principle Supervisor's Agreement (Supervised practice for limited registration. Once you have approval from RACS and you have a completed AAMC-03 form we will send you this form to complete you section and then send to APHRA for your application. This site is also useful for help with medical indemnity insurance which you will require for accreditation to St Vincent's Private Hospital. Previous Fellows have used AVANT and there is a link.

Next go to Royal Australian College of Surgeons (RACS)We will send you all these documents with our sections completed.

Short-Term Specified Training documentation checklist. On this list, there are 9 document requirements. Please complete 1. AAMC-03 after you have filled in your requirements. 3. Training program and 5 Position Description are enclosed. All other requirements you must complete and provide.
RACS Application Form

Department of Immigration and Citizenship (www.immi.gov.au). We need to complete a nomination form 1402N. This needs to be submitted before or at the same time as your application. For us to complete this application I will need your contact and passport details and details of family members if they are coming with you.

Download or apply online for Application for a temporary residence visa (non- business) Forms for subclass 402 visa.
To complete this form in part A the subclass visa is Occupational Training 402 and Your sponsor name is Michael Neil J Neil Pty Ltd Application ID Number 500554693
It would be advisable that you get plenty of passport photos and numerous certified copies of documentation requirements.
We would also advise you use the CV template on the AHPRA site as your guideline.
For your visa requirements, you will also require Health Insurance. We suggest you go onto the Medibank Private website.
Previous Fellows
2019 - Dr Davide Salvo, Switzerland
2018 - Abhijit Kawalker, India
2017 - Abhijit Kawalker, India
2016 - Dr Donnell Rubio, Philippines
2015 - Dr Karlou Mutia, Philippines
2014 - Dr Paulo Panti, Philippines
2013 - Dr Amir Kalanie, New Zealand
2011 - Dr Jeremy Atupan, Malaysia
2010 - Dr Edward King, Philippines
2010 - Dr Amir Rubin, Israel
2009 - Dr Irewin Tabu, Philippines
2009 - Dr Turlough O'Donnell, Ireland
2008 - Dr Phillip Sloper, England
2008 - Dr Nilo Paner, Philippines
2007 - Dr Alastair Trezies, United Kingdom
2006 - Dr Azhar Merican, United Kingdom
2006 - Dr Viral Shah, India
2005 - Dr Baran Datta, India
2004 - Dr Nick Vertzyas, Australia
2003 - Dr Christophe Pattyn, Belgium
2003 - Dr Simon Tan, Australia