A/Prof. Michael J. Neil
MB BS(UNSW), FRCSEd(Orth), FRACS(Orth), FAOrthA
Conjoint Associate Professor UNSW
Adjunct Associate Professor University of Notre Dame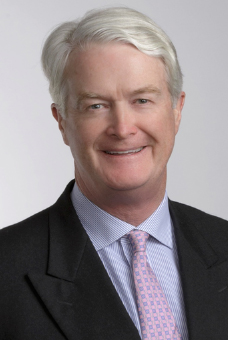 Michael John Neil is a senior Orthopaedic Surgeon at St. Vincent's Healthcare Campus, Sydney, a tertiary referral institution and teaching hospital of the University of NSW, which encompasses St. Vincent's Public and Private Hospitals, St.Vincent's Clinic, The Garvan Institute of Medical Research and the Sacred Heart Hospice.
His clinical interest and expertise is in joint replacement surgery of the hip and knee. Since his appointment to the staff in 1988, A/Prof. Neil has introduced a number of surgical procedures to St. Vincent's which are now performed routinely in the treatment of hip and knee arthritis. These include revision total hip and knee replacement using the S-ROM modular cementless prosthesis, structural allograft (bone donated from another person) reconstruction of the hip and knee during revision surgery, minimally invasive unicompartmental knee replacement using the Repicci technique as a day patient, patello-femoral resurfacing, and computer assisted (CAS) or navigated joint replacement to improve accuracy and alignment of hip and knee implants.
A/Prof. Neil performs on average approximately 400 operative procedures per year of which about 350 are joint replacement procedures. These comprise about 120 total hip replacements, 150 total knee replacements, 30 unicompartmental knee replacements and 50 revision (re-do) hip and knee replacements. Operations are only performed on St Vincent's Campus, either at St Vincent's Private Hospital or the Day Surgery Unit, St Vincent's Clinic.
A/Prof. Neil has presented and published widely on joint replacement surgery and is a frequently invited faculty member at scientific meetings in Australia and overseas. He served on the editorial board of the Journal of Arthroplasty, the representative journal for the American Association of Hip and Knee Surgeons from 2006 until 2016.He now sits on several editorial boards for Orthopaedic journals internationally.
He is a consultant to Global Orthopaedic Technology, the only Australian owned and operated joint implant company in Australia. He is co-designer of the "Paragon" THR system, a cementless prosthesis which following extensive evaluation and testing, has been brought to market and is now growing in popularity both in Australia and the USA.
He is actively involved in design and clinical evaluation of numerous joint prostheses in clinical use currently.
He is Conjoint Associate Professor of Orthopaedic Surgery in the Faculty of Medicine at the University of New South Wales in the Clinical School of St Vincents Campus, and teaches and examines undergraduate medical students in Surgery.He has served as Chairman of the Southside Board of Studies of the Australian Orthopaedic Association, the body responsible for the selection and training of young orthopaedic surgeons as well as Secretary of the Arthroplasty Society of Australia, the peak representative body for joint replacement surgeons in Australia.. He is Director of the post-graduate fellowship programme in arthroplasty at St Vincent's Clinic which commenced under his supervision in 2003 and attracts large numbers of applicants both from Australia and overseas annually. He maintains an intense interest in orthopaedic education, training and research and remains at the forefront of developments in joint replacement surgery.
Current projects
Clinical
Is there a difference between DAA and Miniposterior approach in THR within the first week? H.Fang, A.Kalanie, M.J.Neil.
Does tourniquet affect the flexion gap during TKR? An operative study. A.Kalanie, H.Fang and M.J.Neil.
Leg length discrepency following total hip replacement: Causes, investigations and treatments. A.Kawalkar,A. Kalanie and M. J. Neil.
Deep venous thrombosis following elective primary total knee replacement: The influence of minimal tourniquet in surgery. A. Omari, P. Panti, D. Rubio and M. J. Neil.
Image pasted 3-foot X-rays - usefulness in pre-operative planning and leg length discrepancy. J Atupan, P. Panti, A. Kalanie and M. J. Neil.
The Paragon cementless total hip replacement: Our first 300 cases. A.Kawalkar,A Kalanie and M. J. Neil.
Extension gap disease of the medial compartment: An unrecognised clinical entity. A.Kalanie and M. J. Neil.
Sequential single stage revision total knee replacement for infection: initial results same as gold standard. P. Panti,A.Kalanie and M. J. Neil.
Encouraging early results of custom triflange acetabular cups (PMI) for revision THR with massive bone loss. A.Kawalkar, A.Kalanie, M.J.Neil.
Laboratory
In collaboration with A/Prof W.R. Walsh, Orthopaedic Research Laboratory, Prince of Wales Hospital and University of New South Wales.
Factors affecting tibial remodelling under medial unicompartmental knee replacements. An EPA study.A. Kawalkar,A.Kalanie, M. J. Neil and W.R. Walsh.
Device Design
Trekking-Freedom unicompartmental knee replacement. Prosthesis developed in collaboration with Stryker Orthopaedics, now owned and distributed by Orthotech Pty Ltd.
The Paragon stem: A cementless tapered wedge femoral prosthesis. Co-designer with Global Orthopaedic Technology. Developed in 2008 and now registered device for implantation in Australia and USA.
The Global cup: A cementless porous coated titanium biological ingrowth acetabular shell. Co-designer with Global Orthopaedic Technology. Developed 2010 and now registered device for implantation in Australia, USA and Europe.
Latest Publications
Publications
News