A/Prof. Michael J. Neil
After 40 years of Orthopaedic Surgery Professor Neil retired from clinical practice 30 June 2022. He wished to thank his mentors and colleagues for their friendship and guidance through his career. He considered it a great privilege and honour to have looked after so many patients during this time, and appreciated their faith in entrusting themselves to surgery under his care.
His patients will be handed over to Dr Amir Kalanie who appreciates also the privilege bestowed in caring for our patients.
MB BS(UNSW), FRCSEd(Orth), FRACS(Orth), FAOrthA
Conjoint Associate Professor UNSW
Adjunct Associate Professor University of Notre Dame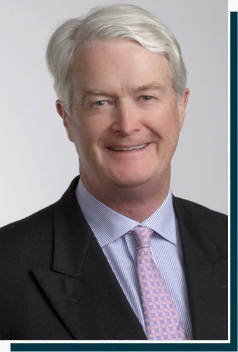 Dr. Neil is a senior orthopaedic surgeon at St. Vincent's healthcare campus, Sydney, a tertiary referral institution and teaching hospital of The University of NSW and The University of Notre Dame, which encompasses St. Vincent's Public and Private Hospitals, St. Vincent's Clinic, The Garvan Institute of Medical Research, The Kinghorn Cancer Centre, The Victor Chang Institute and the Sacred Heart Hospice.
He holds academic appointments both UNSW and University of Notre Dame, Sydney, involved in the teaching and examining of Undergraduate Medical students.
He was appointed in 1988 and now works exclusively in private practice as the director of St Vincent's Bone and Joint. His clinical interest and expertise is in joint replacement surgery of the hip and knee. He operates only at St Vincent's Private Hospital, Darlinghurst, and St. Luke's Private Hospital, Potts Point.

Since his appointment to St. Vincent's, Dr Neil has pioneered a number of joint replacement procedures which are now regarded as routine, including revision total hip replacement with cementless modular implants ,the introduction of the S-ROM rotating hinge knee prosthesis in salvage revision total knee replacement,  the use of allograft (bone donated from another patient)for bone grafting and minimally invasive Unicompartmental knee replacement as a day only procedure.

Dr. Neil is regarded as a key opinion leader (KOL) in his field and has had extensive experience in design and clinical introduction of new hip and knee implants, including the Global Cup and Paragon hip stem both of which are in clinical use in high volumes in Australia and the US. He has presented and published widely on joint replacement surgery and is frequently invited as a speaker at Scientific meetings both in Australia and Internationally.

He has acted as an Overseas Editor for over a decade for the "Journal of Arthroplasty", a highly regarded peer reviewed US journal in hip and knee replacement. He has also held numerous committee positions within the Australian Orthopaedic Association, The Arthroplasty Society of Australia and St Vincent's Clinic. He has trained many overseas orthopaedic surgeons through his post graduate arthroplasty fellowship programme at St Vincent's Private Hospital which he started in 2003, and which attracts large numbers of overseas applicant annually.

Dr Neil maintains a busy and interesting clinical practice with a high volume of procedures, many of which are complex redo operations as secondary referrals from other surgeons. He is very committed to computer assisted alignment and planning techniques in joint replacement operations with the routine use of "Intellijoint" in total hip replacement, as well as 3D printed Patient Specific Cutting guides and robotic assisted surgery in total knee replacement. He is driven to maintain the highest level of patient care through surgical excellence, research, peer review and teaching.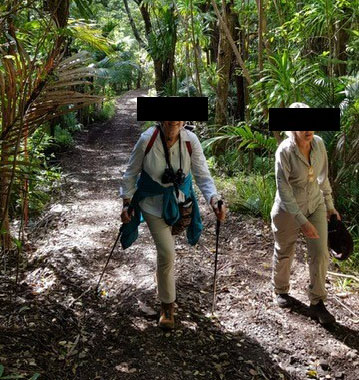 "Sending you my proud and grateful greetings from walking on Norfolk Island! I wouldn't have believed it 3 months ago."
Professor Neil as Pilot
Current projects
Clinical
Is there a difference between DAA and Miniposterior approach in THR within the first week?
Does tourniquet affect the flexion gap during TKR? An operative study.
Leg length discrepency following total hip replacement: Causes, investigations and treatments.
Deep venous thrombosis following elective primary total knee replacement: The influence of minimal tourniquet in surgery.
Image pasted 3-foot X-rays - usefulness in pre-operative planning and leg length discrepancy.
The Paragon cementless total hip replacement: Our first 300 cases.
Extension gap disease of the medial compartment: An unrecognised clinical entity.
Sequential single stage revision total knee replacement for infection: initial results same as gold standard.
Encouraging early results of custom triflange acetabular cups (PMI) for revision THR with massive bone loss.
Device Design
Trekking-Freedom unicompartmental knee replacement. Prosthesis developed in collaboration with Stryker Orthopaedics, now owned and distributed by Orthotech Pty Ltd.
The Paragon stem: A cementless tapered wedge femoral prosthesis. Co-designer with Global Orthopaedic Technology. Developed in 2008 and now registered device for implantation in Australia and USA.
The Global cup: A cementless porous coated titanium biological ingrowth acetabular shell. Co-designer with Global Orthopaedic Technology. Developed 2010 and now registered device for implantation in Australia, USA and Europe.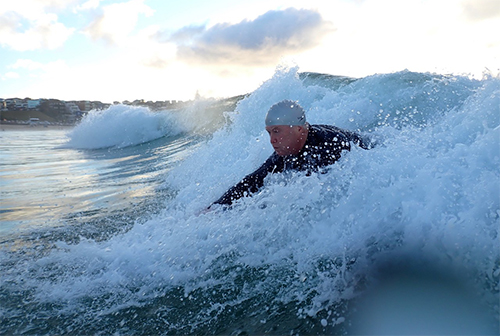 Publications
News
Aspirin or Rivaroxaban for VTE Prophylaxis after Hip or Knee Arthroplasty
Click here to know more about A/Prof. Michael J. Neil.
Delighted with the excellent results for my patients following their Direct Anterior MAKO Robotic Total Hip Replacements. The lady in the video is only day 3 following her surgery and the gentleman is 2 weeks post-op. They have stopped all their pain medication and are free of any walking aids or restrictions. The combination of a muscle sparing/minimally invasive approach and precise placement of the prosthesis made possible by the robot is what is allowing patients to make such excellent early recovery. I am very excited to have the MAKO technology available now at St Vincent's Private Hospital and look forward to many more happy and pain free patients.